The Clear Path Wellness Center team of practitioners are happy, compassionate, and dedicated to the service of others. They are individuals whose journeys through life have brought them to where they are today—skilled, experienced, and certified practitioners of various natural healing techniques. Each one is passionate about sharing what they know and using their skills to help others find renewal for their bodies, minds, and spirits, just as they have found it for themselves.
Introducing our practitioners:
Sue Pepka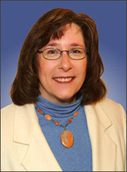 Although her background is in Nuclear Medicine and X-ray Technology, Sue has been working with alternative therapies since 1997. She was motivated onto this path by her own health issues as well as the passing of her husband following treatment for cancer. Areas Sue has studied include homeopathy, herbs, and nutrition, with experience as a nutritional counselor. She has an extensive knowledge of nutritional supplements. She is a Certified Colon Hydrotherapist and has been practicing for seven years. Sue also practices Reiki Therapy (master level) and as a result of her work at the Advanced Coaching and Leadership Center, she offers Life Processing to her clients.
Korey Gotoo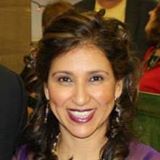 Raised in Chahuites, Oaxaca, Mexico, Korey is of Japanese, Spanish, and Zapoteque (Mexican Indian) descent. Her passion is to help people stay healthy, just as she does for herself. She is an avid cyclist and following a severe accident found that using natural healing methods and nutritional supplements allowed her to heal much faster than would have been expected. She also is highly motivated to help others prevent illness after seeing her mother suffer with Alzheimer's Disease for 17 years.  Korey is a participant in cycling events including 24 Hours of Booty which raises funding for the Aflac Center and Bike MS: Cox Atlanta.  In 2014 she participated in Race Across American (RAAM) as a crew member on the Bert's Big Adventure Team and is putting together her own team for the Race in 2015 to promote support for women and girls to realize their potential by bringing lasting change to their lives in order to live a healthy physical, emotional and productive life.
Korey is also an artist working with clay, combining the human figure, nature, and geometric design. Some of her work symbolizes the condition of the human mind and spirit. She has been at the Wellness Center since 2007 and is a certified Colon Hydrotherapist.
Amon Sheriff
Amon is a certified reflexologist, musician, and composer. He became interested in reflexology in 1980 after receiving a treatment which set him on his journey of self-study for 19 years. During those years he regularly practiced the techniques he learned on his family and friends until deciding to pursue reflexology as a career.
In 1996 Amon studied with master reflexologist, Edward Hanania, Pismo Beach, California where he received his certification. He incorporates acupressure and shiatsu in his technique which he calls "comprehensive reflexology".
Throughout Amon's 28 years of practicing reflexology, he has witnessed many demonstrations of its healing power. He believes that the body will balance itself and responds easily to directed human touch. He uses his unique gift of intuitive touch to assist others in achieving greater relaxation, balance, and improved health.
Marion "Mimi" Anderson
Mimi is a high energy motivator who is committed to helping others achieve total health. When a threatening disease challenged her spirit, she reached a turning point in her life. She knew she had to change! In her journey to wellness she was introduced to colon hydrotherapy which had a huge impact on her healing ability.
Mimi has been a  Colon Hydrotherapist since 2007 and enjoys teaching others what she has learned about health and wellness. Although she has been challenged with moments of uncertainty and rapid change, it is these moments the have led to some of her greatest personal victories and renewed confidence to keep moving toward her dreams. Mimi also has a specializes in Raindrop Therapy, which is a unique method of massage therapy done with Essential Oils.  Leaves you feeling relaxed, refreshed, smelling great and really wonderful for bringing the body into balance.  Her website:   www.coachingessentialwellness.com
Barbara Wiggins, Certified Reflexologist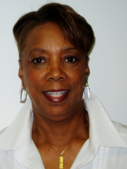 Barbara Wiggins (affectionately known as "Ms. B") enhances our Wellness Center with her natural healing abilities.  She specializes in Reflexology which is a scientific, holistic approach to balancing the body systems by using specific pressure points on the feet, hands, and ears that correspond to all organs, glands and parts of the body.
Barbara uses compression massage on these reflex areas to stimulate movement of energy and nerve supply to different body systems.  Overall benefits of Reflexology include stress reduction, increased circulation, relaxation, detoxification, and bringing the body into balance and homeostasis.
Barbara has been a natural healer and intuitive since childhood and is passionate about assisting you with your health and wellness.
Check out Barbara's Reflexology Website
Rebecca Wentworth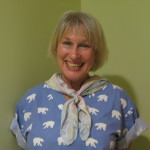 Rebecca Wentworth is a Colon Hydrotherapist and Licensed Massage Therapist. She has been involved in the healing arts for 30 years.  She graduated from the Atlanta School of Massage in 1984 and studied Colon Hydrotherapy in 1987.  Her expertise is in pain relief, relaxation, detoxification and health.  She is passionate about her life and her work.  Colon hydrotherapy changed her life in such a profound way that she wants to help others in their own process of detoxifying.
Sahanna Gist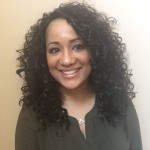 Sahanna Gist is a licensed Esthetician and owner of Pure One Spa. She specializes in helping women slow down the aging process so they can look and feel their best.
She trained at the Elaine Sterling Institute in Atlanta, known for combining European standards with American Science. Sahanna has a unique way of creating the ultimate relaxing experience for her clients, leaving them refreshed and rejuvenated. She believes in empowering her clients through education on skin care and custom skin care routines.
When she's not helping women achieve beautiful skin, she loves to volunteer throughout Atlanta and has been active with Big Brother Big Sister of Metro Atlanta for 9 years.